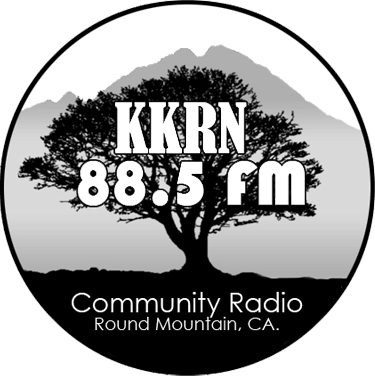 KKRN FM
,

is a volunteer-based, listener-supported radio station
fostering positive social change and healthy communities
by entertaining, informing and educating
through diverse music, culture, news, and public affairs programming.
For some reason Firefox won't play the KKRN Stream. Use Chrome or Safari and it's fine. Don't forget about our easy app on iPhones or Androids. Take KKRN everywhere.

We're a team and we'd love some new players. KKRN works because a group of dedicated people step up and do what they say. It's a practice of commitment, giving and dedication to the ideas that community and communication are important. And that we can actually do it. Please consider volunteering at KKRN. We have a varied list of opportunities just waiting for YOU.
Call 530 337-1101